Being a brewmaster requires a whole lot more than just taste testing the latest batch of beer to come out of the barrel. It takes time, dedication, passion, and perseverance. With Illinois Craft Beer Week in full swing, this week we'll be serving pizzas that are #DeepAF, craft beers that are #ColdAF, and a Chicago experience that is #GenuineAF. So, today we decided to dig deep into the man behind the beer, our resident beer aficionado, and brewmaster, Kevin McMahon (@kpmcmahon4). Here is what we learned from and about Kevin McMahon.
How Did You Get Started with Gino's?
I began my brewmaster career with a brewing company outside of New Orleans and then following a year tenure with Two Brothers.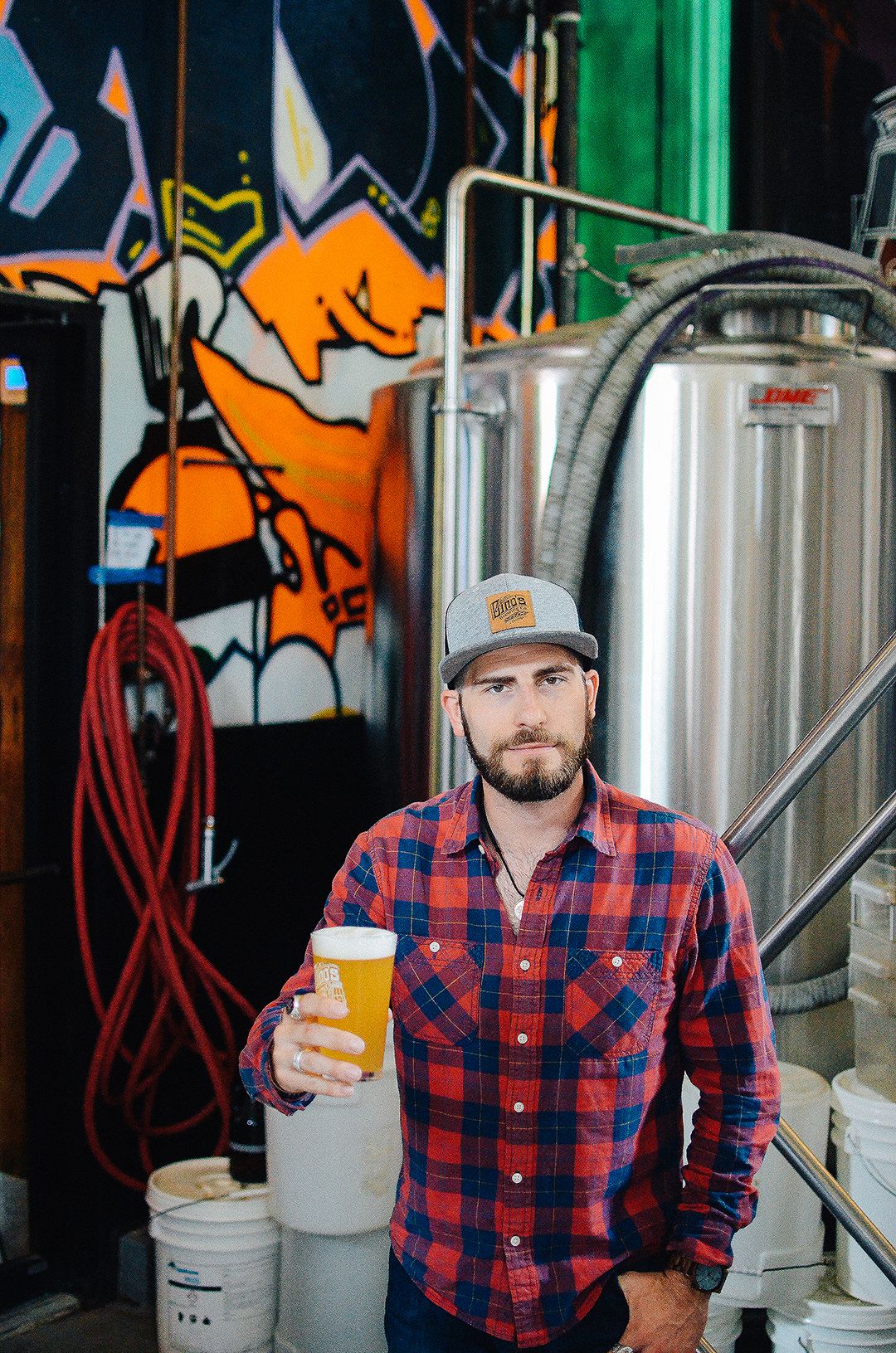 However, as the market started to crash, the beer market ramped up in Chicago and in 2014, I was brought on by Bravo Restaurants. Here I have been tasked with handling all things brewing and beer for Gino's East's new venture; the Gino's Brew Pub.
How Is Working in a Brew Pub Unique?
I love the intimacy of smaller production as this is my first brewpub! Majority of my experience is in large-scale production, so it's a change of pace, but I love absolutely love what I do.
How Did You Develop the First Beers for Gino's?
From day one, Gino's intent was to have the brewpub at 500 N LaSalle, so we started with three basic flagships brews: the Lasalle St. Lager, Witte Chicks Dig Me, and Broken English. Initially, there was a lot of emphasis on developing beers which worked well with the menu, especially with our deep dish pizzas.
I focused on the beer itself first, and I knew I could adapt to our legendary deep dish pizza. We spent the first year honing the system and honing the recipes. Most of these recipes came from my time as a home brewer.
After that first year, we released our three flagships to market, and now all these beers are available at our Chicago locations. Within the last year, we released our fourth beer into the market, which is our most popular pale ale called the Pineapple Imposter.
Our Lasalle St. Lager, Witte Chicks Dig Me, Broken English, Pineapple Imposter, and the Gino's Brewery Flight make for a very solid lineup.
How Did You Choose the Variety of Beer to Brew?
Through experimenting and refining new styles, we're really, in a sense, started from scratch, as a new brewery. We needed to retain an older-school mentality.
I was interested in avoiding a lot of American styles because so many breweries are releasing so many IPAs. Instead, I wanted to establish ourselves as a spot to find unique, yet traditional beers. We wanted something that had a wonderful flavor but was not as heavy as other German beers.
Broken English, is not the most common style in the market. It can be defined in the amber ale category but is definitely its own thing. It is a little more earthy, with a touch of caramel, raisin, lemon zest, and freshly raked leaves in the fall. It goes so well with our deep dish.
The Pineapple Imposter was originally going to be a pale ale, and I thought we'd use a hop called Mosaic on the market. we brewed it, we began to age the beer, and dry hop the thing, and I thought, "let's see how this tastes," and I was just like "I'm not putting a damn thing into this beer. It's perfect." We immediately made that our house pale ale.
Finally, we needed a wheat beer on your menu, Our signature wheat beer is named Witte Chicks Dig Me, which is very popular with women especially; ironically.
What Are Your Plans for Future Beers?
We are a huge beer culture town, and we really just want to hone into new beers we have at the brewpub. Right now, we want to ensure that people from head brewers to bartenders, know the craft beer movement is as much about the people as it is the beer.